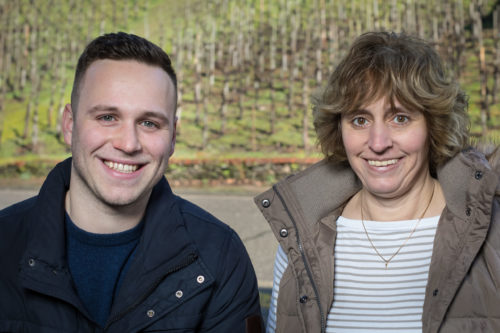 "Café im Hamm" is a family-run hotel with café in Zell / Moselle. We bought the house at the beginning of 2018 and renovated it with loving attention to detail.
My name is Andrea Neukirchen. As your landlady, I am responsible for breakfast, the rooms and the café. My son Niklas helps all over the place and manages all background processes.
We hope you like our hotel and café, and the way we have prepared and decorated it for you. Please take the time to look around and don't hesitate to contact us, if you have any questions.
Thank you for your interest. We look forward to your visit.
Andrea and Niklas Neukirchen